We set the standard in executive search and acquisition across the global consumer, media, marketing, technology and communications ecosystem.
The Grace Blue Partnership
We sit at the cross-section of customer engagement with the knowledge, reach and rigour of a global business, combined with the empathy, integrity and values of a local boutique specialist. Our teams in the US, EMEA and APAC regions have decades of experience partnering with global brands and networks to independent agencies and tech start-ups. Our mission is to transform businesses by providing access to the world's highest performing talent across categories and borders.
Industries & Sectors
Agencies
Retail, Fashion & Lifestyle
Tech, Digital & eCommerce
Sports, Media & Entertainment
Travel, Leisure & Hospitality
Consumer Goods & Services
Financial Services & Fintech
Health & Wellbeing
Functions
Chair & Non Executive
Chief Executive
Marketing
Communications
Creative
Technology & Digital
Commercial & Finance
People, Strategy & Operations
CEOs
Chief Marketing Officers
Marketing Directors
Chief Customer Officers
Chief Creative Officers
CIO/CTOs
Chief Media Officers
CFOs
Chief Growth Officers
Chief Commercial Officers
Brand Directors
VP/SVP/EVPs Marketing
VP/SVP/EVPs Creative
NEDs/Chair
Chief Digital Officers
Managing Directors
Our Global Reach
With offices in New York, London and Singapore and Shanghai, we offer our clients a unique perspective on, and access to, the world's leading talent. Collaborating globally has been part of our DNA since the day we started the business.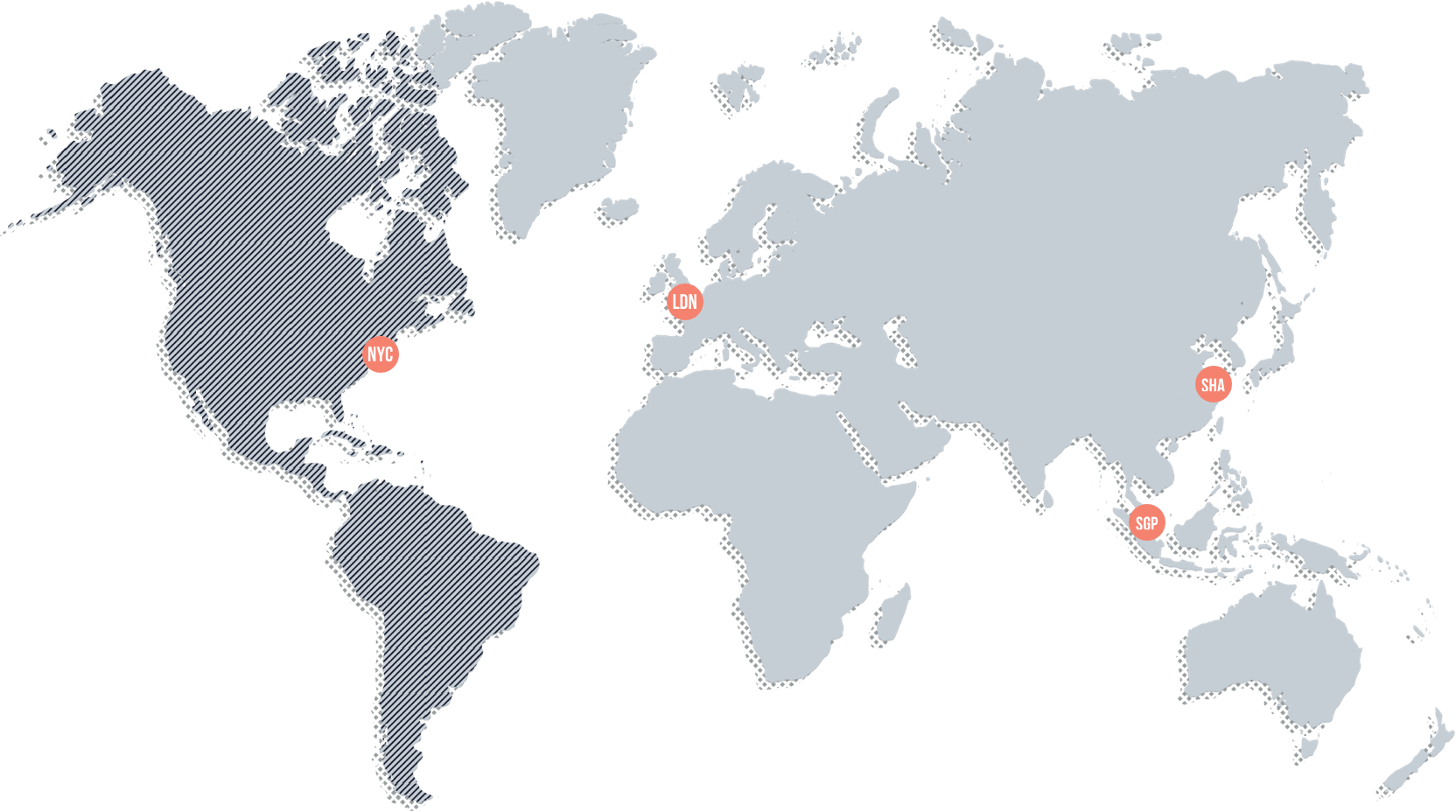 Diversity
At Grace Blue, we hold ourselves accountable for identifying, representing, and advocating for talent who will bring unique and diverse perspectives to an organisation.
Learn More