Grace Blue believes that racism has no place in the world. We are aware that systematic oppression and prejudice is real. We are determined to help rectify these realities. Our Black candidates and clients matter to the world and matter to us. Grace Blue is actively working to source and enhance talent pools that are truly reflective of the world we live in. Not just entry level roles or internships, but senior leaders.
The advertising, marketing, and media industries need accurate representation, leadership and points of view. Creating sustainable impact comes from listening and real relationships. This is what you can expect from us. 
As COVID-19 continues to affect all our lives, it also impacts our industry and many people will find themselves facing redundancy. To help support these people, and our industry, we have launched TRANSITION.
TRANSITION is a pro-bono cross industry platform, providing a place for displaced talent to find inspiration, join its community, and access opportunities. Please visit the platform and pass onto your network.
The Grace Blue Partnership
Our mission is to help transform businesses by providing access to the world's highest performing talent across categories and borders. Our three divisions work together to provide that access across the spectrum - from up-and-coming leaders to entire businesses.
Executive Search and Talent Strategy
Senior talent recruitment
Talent and market mapping
Talent management strategy
Succession planning
Creative agency search advisory
Acquisition and Partnership
Full business partnership search
Market and landscape mapping
Talent due diligence
Integration strategy
Talent assessment and future-proofing
Marketing
Media
Advertising
Design
People
CRM/eCRM
Content
Live & Experiential
Data
Technology
Shopper marketing
Sports
Production
Public Relations
Brand communications
Finance
Digital
Gaming
Broadcast
Our Global Reach
With offices in New York, London and Singapore and Shanghai, we offer our clients a unique perspective on, and access to, the world's leading talent. Collaborating globally has been part of our DNA since the day we started the business.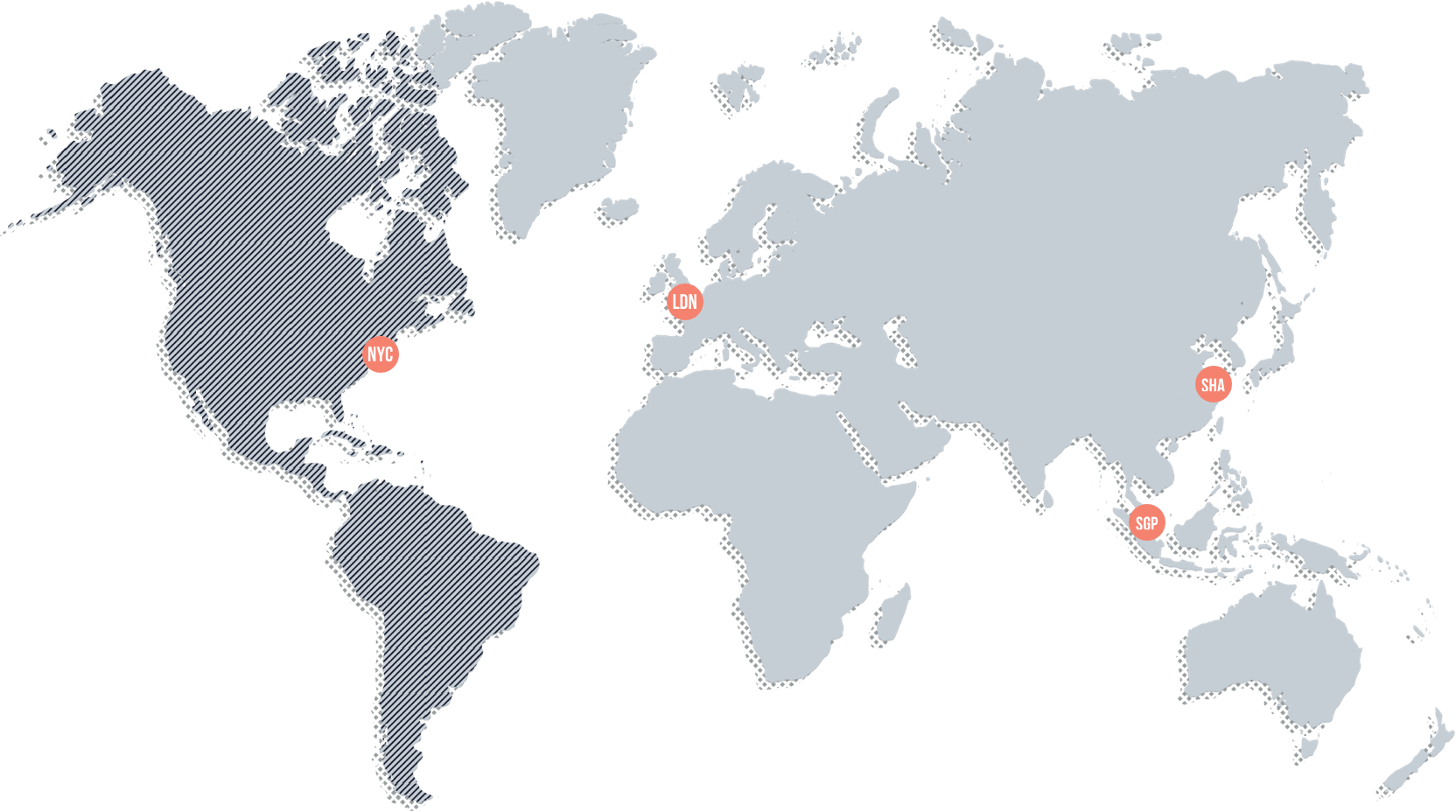 Diversity
At Grace Blue, we hold ourselves accountable for identifying, representing, and advocating for talent who will bring unique and diverse perspectives to an organisation.
Learn More