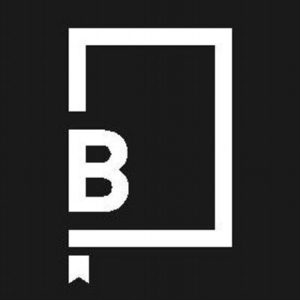 New firm will solve business problems and build leadership teams just beneath the C-Suite
This month global executive search firm Grace Blue announced the launch of Liberty Blue, a new business venture that will source and foster talent for the top levels of senior management just beneath the C-Suite. The firm will work separate to but in tandem with Grace Blue across all areas of the advertising industry, as well as with client-side partners and other communications businesses.
The new firm was created by Grace Blue to solve a growing problem across the advertising and communication industries – a major shortage of stellar, forward-thinking candidates that can step into the C-Suite 5-10 years from now.  Liberty Blue, with offices in London and New York, will partner exclusively with the most talented people at this level in the communications space, as well as agency partners with a commitment to building and fostering top-notch leadership teams from within.
Liberty Blue soft-launched with existing Grace Blue clients in May, and the North American Leadership team of Charlotte Smith and Christine Stack both bring years of agency-side experience to the firm. Liberty Blue is already collaborating with some of the leading names in the advertising industry, as well as major consumer-facing brands.
"So far we've had incredible feedback from the agencies and the talent we've been partnering with at Liberty Blue," said Christine Stack, Partner at Liberty Blue. "It's been immediately apparent that there's a great need for high-level, strategic thinking when it comes to talent at this leadership level, and we're excited to fill that need. We're also excited to help build and shape the careers of the talent that will become tomorrow's strongest leaders."
"Grace Blue and now Liberty Blue work well with agencies and creative communications brands because we understand them at their core," said Charlotte Smith, Partner of Liberty Blue. "We come from agency backgrounds ourselves, and because of Grace Blue's relationships with C-Suite leaders around the world, we have a unique outlook on the evolving nature of the communications world and the skills needed to become a leader in that space.
Grace Blue is the only global executive search firm that specializes in communications, working with the highest levels of senior management at major agencies around the world. They have placed more senior talent in the advertising, marketing and communications space than anyone else, globally. Amongst their clients, they have a strong reputation as a trusted business partner adept at solving complex challenges through key hires.
The firm was founded on three core principles – focusing exclusively on the people at the very top of an organization who are responsible for the success of their business; always finding their clients the best person for a role, not just the best available person; and a focus on the core business problems of their clients and the strategic hires needed to solve them. Liberty Blue is built on these same ideals, focusing on long-term partnerships with both talent and agencies and always working to solve business problems and build towards healthy, dynamic leadership teams and future growth.
"We're lucky to partner with some of the most agile and effective leaders in advertising, and Liberty Blue gives us a new tool to help solve their toughest business challenges," said Jay Haines, CEO of Grace Blue. "We've seen an ongoing need from our clients for a firm that works with the same rigor and viewpoint as Grace Blue to help find, place and foster future talent. That is exactly what Liberty Blue is designed to do."